Products - Commercial AC's
Cassette Air Conditioner
The cassette Air Conditioner is one of the best ceiling air conditioners in India. It offers uniform cooling even in the most irregular shaped rooms. Its installation is hassle-free since it requires no ducting. 
In addition to this decorative panel that is specially designed to blend into the ceiling. 
It comes with a compact structure and a host features like the four-speed fan and Twin Rotary Compressor.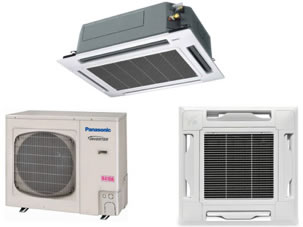 Single Split System - Ceiling-Suspended 
Inverter Under-ceiling Air Conditioner to stay cool during summer and warm during winter — featuring the ultimate in energy-saving technology. 
The intelligent inverter feature provides the exact amount of power required to rapidly cool or heat your room, from the moment it is switched on. 
This enables your room to heat 4 times faster or cool 1.5 times faster than a non-inverter model.

Single Split System - Concealed Duct
Ducted systems have been designed with flexibility in mind. This is extremely helpful when designing a system for your home, and also makes installation much easier. 
A maximum piping length of up to 75m allows the system to be used in all buildings, no matter the size or shape. Both the indoor and outdoor unit are compact and lightweight, making them easy to transport, and easy to install.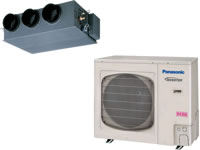 Ductable Air Conditioner
The Indoor unit concealed Split AC is installed in the ceiling which blends with the interiors thereby giving it an unobtrusive look of central air conditioner. Its technology and aesthetical design makes it fit for large showrooms, hotels, shops, resorts, office with cubicles and rooms with low ceiling. 
 It is design to produce horizontal airflow to combat the problems of large rooms having odd sized cabins or half portions. The concealed split AC equipped with high quality heat exchangers that maximum cooling and reduces power consumption.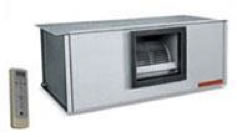 Floor Standing Type 
The floor-standing configuration means is easy to install and maintain. It can also be installed under high ceilings.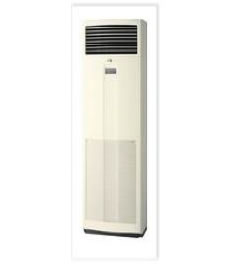 VRV / VRF (Variable Refrigerant Volume / Flow) 
VRV / VRF are the latest and most revolutionary technologies used for large sized buildings. The system offers large outdoor capacities, greater energy savings, easier installation, longer actual and total piping, and more.

VENTILATION SOLUTION 
We provide ventilation solution (i.e. to remove moisture, odors, smoke, heat, dust, etc) Ventilation is used to remove unpleasant smells and excessive moisture, introduce outside air, to keep interior building air circulating, and to prevent stagnation of the interior air.